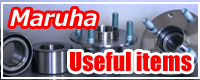 To get the best Maruha-experience follow us on Facebook, Instagram, Pinterest and Twitter!




Welcome to Maruha Motors!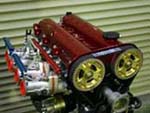 Maruha Motors - The Miata Specialist
When looking at a Mazda Miata on the road, some people may not have the impression that it is a pure bred sports car.
As Miata's tuning specialist in Japan, Maruha Motors has been developing a wide variety of performance parts; transforming it into a "pure blood" light weight sports vehicle for our highly appreciated customers.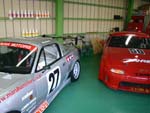 Compared to the "big" American power, the Miata doesn't offer such strong engine units but it is fascinating in its own way.
With its quick stopping ability, sharp steering, acceleration with light weight body, high RPM capability offered by DOHC performance, steering and tail slide through FR mechanism, availability of 5 speed or 6 speed transmission and double wishbone suspension etc., the Miata is made for circuits.
We truely believe that these unique characteristics fascinate motor fans and attract many to try Miata.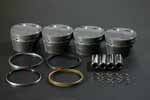 Miata is the key to opening your world to all those who enjoy driving and become familiar with modified models.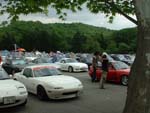 However, Maruha would like you to realize that Miata is a true sports car.
High power is not the only way, turbo chargers and superchargers are not necessarily better.
The importance of keeping balance is what we advocate in Miata tuning from Japan.

OCT.2018
S
M
T
W
T
F
S
1
2
3
4
5
6
7
8
9
10
11
12
13
14
15
16
17
18
19
20
21
22
23
24
25
26
27
28
29
30
31
■close
NOV.2018
S
M
T
W
T
F
S
1
2
3
4
5
6
7
8
9
10
11
12
13
14
15
16
17
18
19
20
21
22
23
24
25
26
27
28
29
30
■Close