Maruha full bush exchange
The full bush exchange belongs to Miata/MX-5's standard maintenance menu.
It consists of the exchange of the 22 fixed bushes in the suspension arm.
Even these days, Miatas with a mileage over 100.000km are not strange. Many cars we service belong to this group.
The exchange of the suspension can be carried out in less than a day but the bush is a little bit different.
We have to remove the arm from the car, remove the bushes by pressing method and insert the new bushes by pressing. After that, we have to put the arm back and make alignment adjustment. This might take the whole day.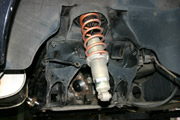 The work time can become shorter and more precise with the arm ASSY with the special jig prepared in advance.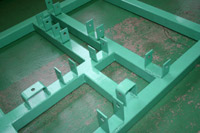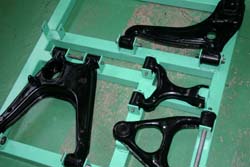 The work
1. After we receive the bush order, we remove the bushes from the used arms, clean them and paint them. After we've finished with this, we press the bushes.
2. We check the arm by the special jig.
About the special jig
In the case of the jig we use completely new arms and members.
Then we carry out checks using several second-hand arms. Like this we can get higher precision.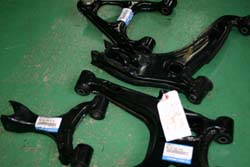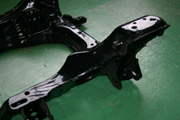 For the products' inspection we use genuine bolts.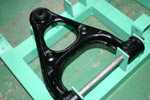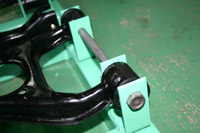 There are many merits of checking the arm by a jig.
For example: We can check if the arm is deformed or bent. It is not effective to compare the new and old arm just by measuring. However, with a jig we can carry out a precise comparison.
The arm on the picture is a rear lower arm.
One part of the arm cannot fit into the jig. From this we can see the arm's deformation.
[home]
Maruha Motors Co., Ltd.
Ushizuma 2095-6, Aoi-Ward
421- 2106 Shizuoka city, Shizuoka prefecture
Japan
TEL: 0081-54-294-0076
FAX: 0081-54-294-1312
E-mail: info@maruhamotors.co.jp