Maruha CBD Disc for Sports & Street
Maruha's CBD made of copper-carbon fiber is a heavy-duty clutch disc providing smooth pedal feeling like an organic street disc. The blended material takes an advantage of highly effective performance for street and circuit.



Maruha CBD clutch disc

1.About Maruha's CBD
Are you looking for a clutch disc that is suitable for both street and circuit driving?
Here is the best solution available. Maruha CBD possesses the advantages of both the metal and organic discs by using copper and carbon.
A metal clutch disc is best to be used in sports driving with its high force transmission and durability.
However, it tends to cause judder and bad clutching on the street.
Organic discs are not enough to mountain driving, though they are suitable for street.
Maruha CBD features high anti-friction ability and excellent abrasion resistance, maintaining its light pedal force like clutch discs for daily driving.
2. High performance and durability
As mentioned earlier, metal clutch discs are generally suitable for sports and circuits, not for street use because of sudden clutching and poor transmission under low temperature conditions.
Organic discs can work steadily at low temperature, even though their performance becomes worse with harder drive.
Maruha CBD, made with metal-organic fiber is a combination of carbon and copper. The carbon friction material works effectively at lower temperature, while at higher temperatures copper prevents cars from sliding out.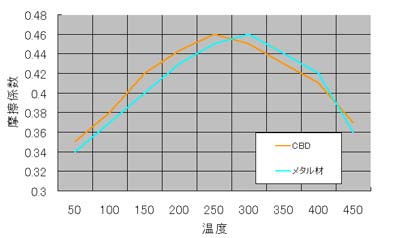 Changes in friction coefficients between a metal clutch disc and Maruha CBD
X-axis: degree Celsius (℃) / Y-axis: friction coefficient (μ)
Orange line: Maruha CBD / Blue line: metal clutch disc

Graph 1 shows you our product's performance comparing it to a metal clutch disc. The orange line indicates Maruha's CBD, while the blue line shows a metal disc. CBD has a higher friction coefficient in low and middle temperature range from 50 to 250℃ (degree Celsius). In higher temperature than 250℃, it keeps stable performance though a metal disc works slightly better.

Metal discs are too hard to be handled for street driving. In opposition to this, Maruha CBD brings you enjoyable driving both in daily and hard sports situations. Furthermore, it is expected to have long life in hard driving because of its superb durability.

Maruha's CBD has demonstrated its great durability in race driving. We installed CBD into our N1 race car to show that we could start racing aggressively with nice clutching. The clutch disc was installed during warm-ups, preliminary and final races. When the final was over, we removed the disc and found neither damages nor deformation.

The CBD was used in the next race, too.

Maruha's CBD shows you its high performance not only in street but also in racing situations.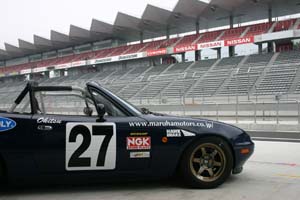 Maruha N1 race car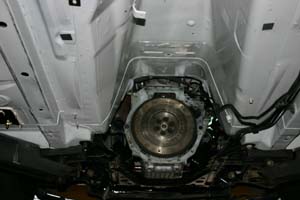 Up: How is the CBD's condition?
Down-left: CBD out of the race car.
Down-right: CBD after an N1 race. No damages.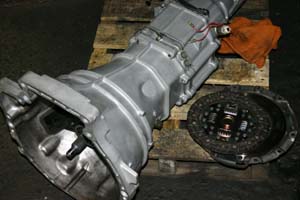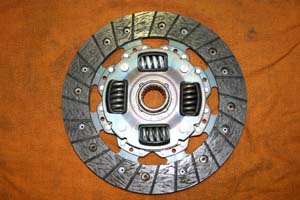 3. Street clutch cover to join N1 races
A clutch cover acts to clamp the clutch disc to the flywheel with pressure. Except power clutch discs thats' leverage is improved, the more tightly discs are pressed, the heavier pedal feeling drivers have.
When you have races, there is no doubt that you choose a setup with heavy-duty clutch covers and discs to enhance bonding strength.
However, Maruha never wants you to have difficulty with driving. Actually, in our race car CBD discs and street clutch covers are installed during N1 races. It shows that you can enjoy sports driving without high-pressure clutch covers.
Maruha CBD frees you from heavy pedal feeling in sports driving.
[home]
Maruha Motors Co., Ltd.
Ushizuma 2095-6, Aoi-Ward
421- 2106 Shizuoka city, Shizuoka prefecture
Japan
TEL: 0081-54-294-0076
FAX: 0081-54-294-1312
E-mail: info@maruhamotors.co.jp