Converting big differential to NA6CE
Try out converting the big differential of NA6CE, NB6C and NB8C into NA6CE.
Maruha recommends the following conversion kit:
1. Big differential assembly (blast treatment・USED)
2. 4.3 final (the same gear ratio as in the case of NA6CE・USED)
3. Propeller shaft (USED)
4. Left-Right drive shaft (USED)
5. Propeller shaft bolt & nut (new item)
6. Left-Right drive shaft/lock nut (new item)
7. Maruha LSD, side bearing, side oil seal (new item)
8. REDLINE LSD oil
9. Mazda Speed differential mount (new item)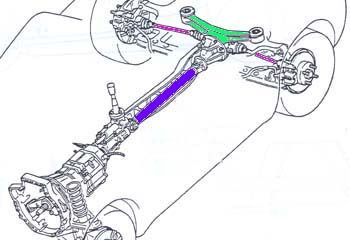 Even though the final gear is a used item we check the gear ratio etc. very carefully when assembling the LSD.
We changed the differential mount to a heavy-duty one.
The case is being treated by blast and the final product looks very pretty.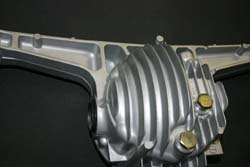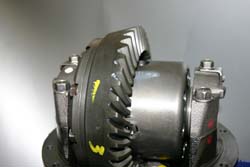 Things to note:
1. There are different types of final gears. Feel free to contact us for further information.
2. The kit is not compatible with genuine Thorsen or other companies' LSD.
[home]
Maruha Motors Co., Ltd.
Ushizuma 2095-6, Aoi-Ward
421- 2106 Shizuoka city, Shizuoka prefecture
Japan
TEL: 0081-54-294-0076
FAX: 0081-54-294-1312
E-mail: info@maruhamotors.co.jp