Conversion to NA/NB Non-Assist Power Steering





We can subtract the amount of the tie-rod end from the total price for customers who want to reuse their former tie-rod end. Please feel free to consult us.

The steering's power assist has a very convenient structure. Using the engine's driving force it rotates the pump through the belt. It makes the steering easy using the oil pressure generated by the pump.
However, this doesn't mean that it doesn't have demerits.


1. the weight grows
2. the engine space becomes narrow
3. the feeling of directness disappears during the steering operation
4. the engine horse power suffers a loss


…and there are still some more.
In other words, by making it convenient for everyday use the real essence of running might get lost.

The substance of running
It is the weight saving and direct steering. These functions have been used from the beginning by M2-10001.
Even your car can be changed into a non-assist power steering type.

Non-power steering work
Because of the exchange of the steering rack the tie-rod has to be removed too. For this reason a toe adjustment after the exchange becomes necessary.
These days' alignment is a total alignment of toe-caster-camber, that's why the work includes alignment adjusting.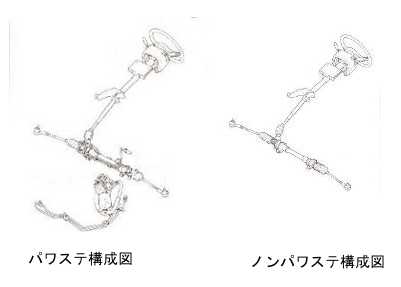 Power steering structure Non power steering structure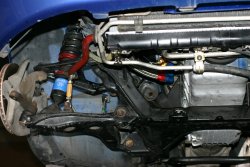 The steering rack has been removed.
We remove even the tie-rod, the aim is the toe adjustment, for this reason the re-adjustment of alignment has to be carried out.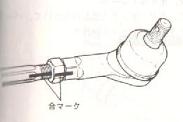 Note that even if you mark it, the exchange won't be precise. For this reason we don't recommend it.

BILSTEIN tie-rod end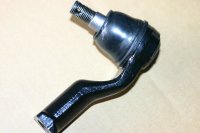 The BILSTEIN tie-rod end lowers the vehicle height, so the rod is a few millimeters longer.
The Miata/MX-5 cars' height has been lowered, so we recommend a BILSTEIN rod.

Mail order
It is possible to buy the parts through mail order.
Feel free to inquire about the parts you need.

[home]
Maruha Motors Co., Ltd.
Ushizuma 2095-6, Aoi-Ward
421- 2106 Shizuoka city, Shizuoka prefecture
Japan
TEL: 0081-54-294-0076
FAX: 0081-54-294-1312
E-mail: info@maruhamotors.co.jp