Maruha's original parts Mazda Miata Brake/Clutch
The efficiency of Maruha's original parts is the same as the genuine ones'. The only different thing is the price. Maruha's original parts are cheaper!
1.Brake master ASSY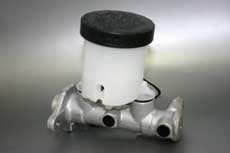 The brake master is the assembly of the piston and the cylinder. It is directly connected to the pedal rod and set up inside the engine room.
The genuine brake master for Mazda Miata is made of aluminum.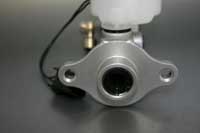 Compared to the cast iron that has been used earlier we don't have to worry about rust.
However, the cylinder is softer and it can be damaged more easily.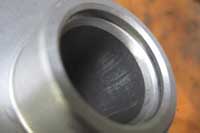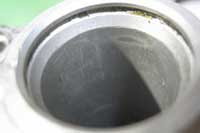 The rubber seal that's set up at the piston deteriorates and its shape changes with time and the brake fluid might leak.
If the brake booster's painting is affected or there are signs that the fluid has leaked, it is time for an O/H.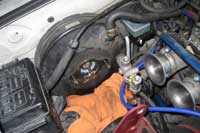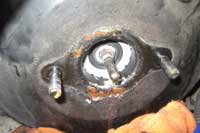 We disassemble the master, clean the inside and exchange the rubber seal at the piston.
Maruha's original brake master can be used in NA6, NA8, NB8 (early model).
If you use it in NA the connector's shape is different. Use the belonging terminal and reuse the original connector.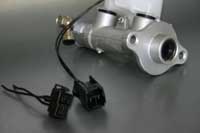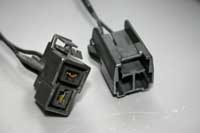 Is the O/H effective?
Usually, when we think about maintenance, we think about the O/H of the brake master, clutch master, caliper etc.
O/H is a very good tool to keep expenses to a minimum. However, if there is serious damage it is better to exchange the parts.
Clutch master – ASSY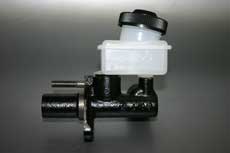 The clutch master just like the brake master deteriorates and causes leaking of the fluid.
The clutch is made of cast iron and its inside becomes rusty. For this reason it is highly recommended to exchange it. The new ASSY's price is very reasonable.
Clutch release cylinder ASSY
The clutch release cylinder is unlike the master situated at the transmission's side.
Even in the clutch release cylinder's case the inner seal is usually exchanged. However, we have to note that it becomes rusty more easily than the clutch master and that's why the ASSY itself should be exchanged.
If you exchange the old parts with an ASSY your car will be like new.
If you'd rather choose the O/H you can get Maruha's original seal kit.
Inner kit for the tandem master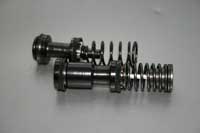 Inner kit for the clutch master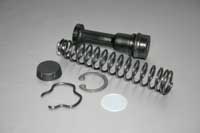 Inner kit for the clutch release cylinder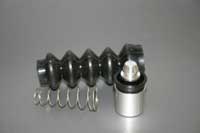 Brake caliper kit seal&boots
Front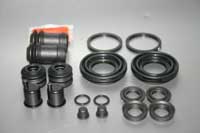 Rear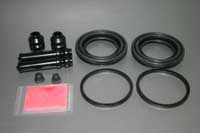 [home]
Maruha Motors Co., Ltd.
Ushizuma 2095-6, Aoi-Ward
421- 2106 Shizuoka city, Shizuoka prefecture
Japan
TEL: 0081-54-294-0076
FAX: 0081-54-294-1312
E-mail: info@maruhamotors.co.jp