Conversion of the genuine B6/BP piston to high compression piston
Converting the piston to high compression-type and raising the compression is a main tendency in engine tuning.
Maruha as Mahle's Japanese agent sells top quality forged pistons for B6 and BP too.
However, when you prefer fine tuning and cost saving to top quality, we can recommend you the converted genuine piston.
Maruha keeps in stock not only genuine parts, but converted pistons too.
High compression piston for BP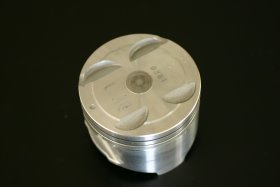 For NA8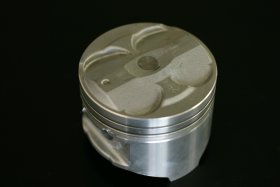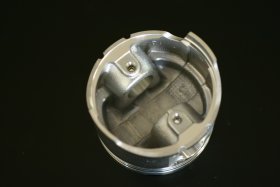 For NB8 Sr-2
In the case of the high compression piston for BP the NB8 Sr-2 piston is being used as high compression one and it can be used for NA8 and NB8 (early model) too.
There is no need for processing.
High compression piston for B6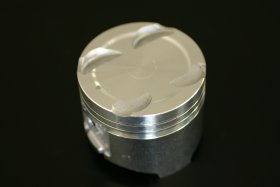 For NA6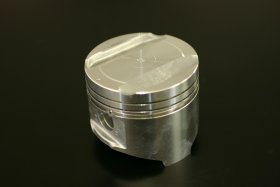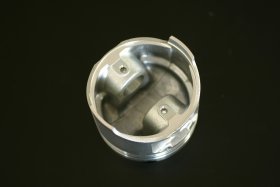 For B6
For NA6 Mazda's other engine pistons can be used as high compression pistons too.
There is no need for processing.
The compression ratio can be altered from 9.4 to 9.6.
Each ring is adjusted to the piston.
Piston surface treatment
We recommend the piston's surface's processing.
 Micro shot peening
 Molybdenum shot
By these two surface treatments the friction becomes lower and the piston can be broken-in more easily.
For more information on Surface treatment click here.
[home]
Maruha Motors Co., Ltd.
Ushizuma 2095-6, Aoi-Ward
421- 2106 Shizuoka city, Shizuoka prefecture
Japan
TEL: 0081-54-294-0076
FAX: 0081-54-294-1312
E-mail: info@maruhamotors.co.jp