Carbon undercover panel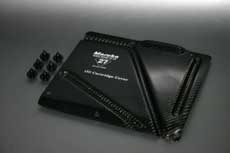 If you are using Maruha's remoted oil kit the oil cartridge has been moved under the crank pulley.

In that case if you use this special undercover panel it becomes easier to exchange the oil cartridge.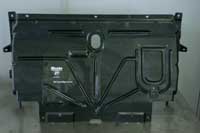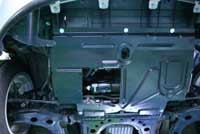 Characteristics
It is not necessary to remove the whole engine undercover.
The undercover panel is made of carbon with good durability.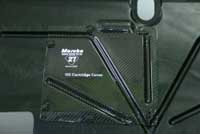 It is designed to perfectly fit the genuine undercover's reinforced rim.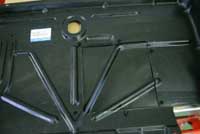 It is being fixed by a special plastic trim which prevents it from desorption.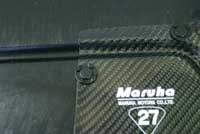 After its removal the cartridge can be exchanged without leaving everything dirty.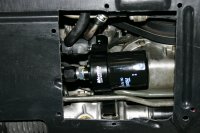 Important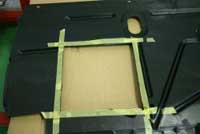 1. It is necessary to make a service hole on the genuine undercover. You can use a cutter knife etc.
2. It is necessary to drill a 7.5mm hole on the genuine undercover for the trim. If the hole is too big or at the wrong place the setup becomes impossible.
3. Please don't use the product in the case of a deteriorated or damaged genuine undercover.
4. Maruha's panel doesn't go with other companies' undercovers.
[home]
Maruha Motors Co., Ltd.
Ushizuma 2095-6, Aoi-Ward
421- 2106 Shizuoka city, Shizuoka prefecture
Japan
TEL: 0081-54-294-0076
FAX: 0081-54-294-1312
E-mail: info@maruhamotors.co.jp