MARUHA/BMC air cleaner BOX kit for Mazda Miata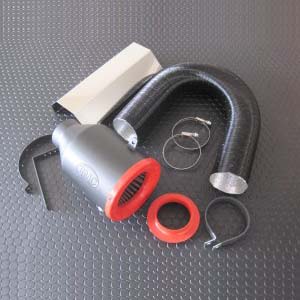 Maruha's standard is the control by Freedom ECU.
This ECU's main characteristic is that it doesn't use a genuine air flow meter.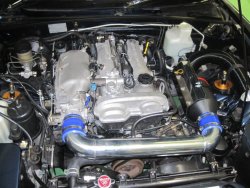 The air flow meter for NA/NB is a hot wire type that represses the air resistance. However, we have to note that the air flow is not only a tube.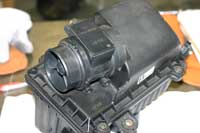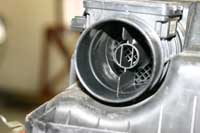 Cleaner box for NA8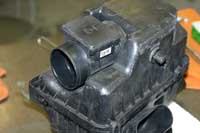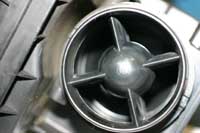 Cleaner box for NB8
The center is mesh and we can imagine how big the air resistance is.
It is possible to remove the air flow meter. This means that we change the parts on the intake side and their layout.
By removing the parts that have air resistance we can get a better engine performance. This is the main reason behind Freedom control.
We recommend the BMC air cleaner BOX.
About BMC
The company BMC is based in Bologna, Italy. It distributes parts to over 40 countries and is one of the best air filter makers in the world.
The characteristics of the MARUHA・BMC air cleaner BOX
1. After removing the genuine air flow meter, docking into the genuine intake pipe becomes possible.
2. By not using the air flow meter the narrow engine room's inner can be used efficiently.
3. Using the DIA kit by BMC heat damage can be prevented.
4. By a special stainless heat shield plate and a stay the installation is easy.
What is DIA?
DIA is the abbreviation of Direct Intake Air System.
It is being protected by a plastic BOX and for this reason it cannot be damaged by the heat coming from the exhaust manifold.
The inside is cone shaped and it is turned upside down.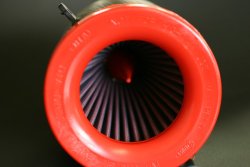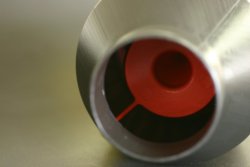 The air enters to the filter's inside and comes out through the outside.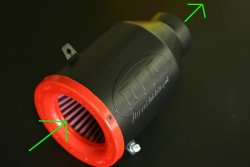 However, in the case of BMC a red plastic Flow Deflector has been set up in the inside. It circulates the air that concentrates in the center efficiently.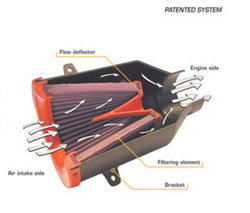 The aluminum duct hose also belongs to the set and with this the air can be secured.
Important: In the case of an ABS unit there is not very much space to set up this aluminum duct hose so the layout might look different than that on the picture.
Washability
The inner filter part can be cleaned using a special cleaner.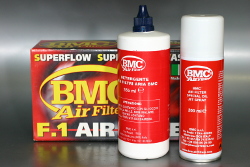 Furthermore, the inner filter can be exchanged.
For further information, please feel free to contact us.
It is a very useful item for Miata/MX-5 without air flow meter.
[home]
Maruha Motors Co., Ltd.
Ushizuma 2095-6, Aoi-Ward
421- 2106 Shizuoka city, Shizuoka prefecture
Japan
TEL: 0081-54-294-0076
FAX: 0081-54-294-1312
E-mail: info@maruhamotors.co.jp