MARUHA break metal fitting set for Mazda Miata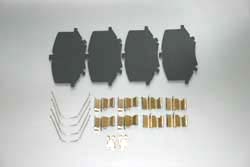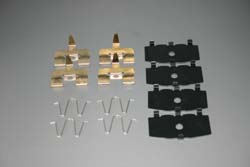 Left: NA8, NB (early model) front metal fitting set
Right: NA8, NB (early model) rear metal fitting set
This metal fitting cannot be purchased from Mazda as a single item.
In the case we need it we have to buy it together with the genuine pad. However, there are only a few users who use genuine pads for Miata/MX-5 which means that the purchase of a genuine pad would be wasting of money.
For this reason Maruha set up a metal fitting line-up for NA and NB.
Feel free to contact us with any questions.
[home]
Maruha Motors Co., Ltd.
Ushizuma 2095-6, Aoi-Ward
421- 2106 Shizuoka city, Shizuoka prefecture
Japan
TEL: 0081-54-294-0076
FAX: 0081-54-294-1312
E-mail: info@maruhamotors.co.jp