Water cooled oil cooler kit parts / set parts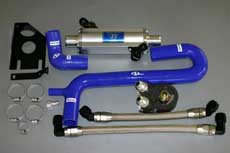 The base of cooling is the radiator. When you install the water cooled oil cooler, first you have to remove the coolant and then the upper hose etc. This is the reason why we think that it is the right time for changing the radiator.
The set contains the cooling parts needed for the radiator and water cooled oil cooler's installation.
There are two types of oil cooler and radiator set.
The oil cooler's hose (upper) is SFS silicone hose and
1. the lower hose is genuine

2. the lower hose is SFS silicone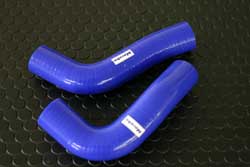 [home]
Maruha Motors Co., Ltd.
Ushizuma 2095-6, Aoi-Ward
421- 2106 Shizuoka city, Shizuoka prefecture
Japan
TEL: 0081-54-294-0076
FAX: 0081-54-294-1312
E-mail: info@maruhamotors.co.jp