Maruha silicone hose for MX-5 Miata
Radiator hose set
NA6CE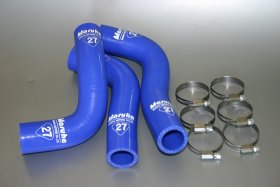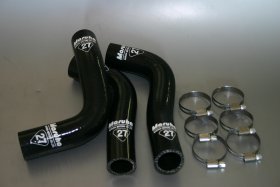 The set contains 3 hoses.
NA8C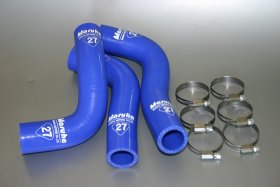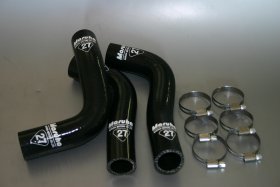 The set contains 3 hoses.
NB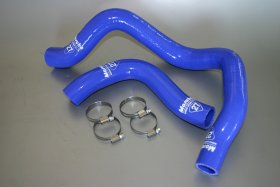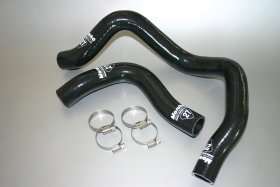 The set contains 2 hoses.
Heater hose set
NA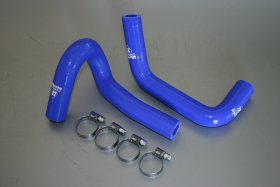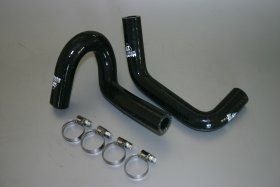 The set contains 2 hoses.
NB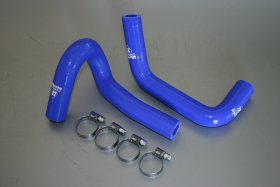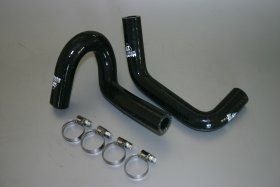 The set contains 2 hoses.
Not only the hoses for Miata/Mx-5, but the maker genuine ones too are getting more expensive year by year.
Furthermore, in the case of genuine parts for NA6 and NA8 some itemsf production has been stopped.
Maruha has the biggest number of genuine parts for Miata/Mx-5 in Japan. However, we cannot talk about items thatfs production has been stopped and are not in stock.
Thatfs why in 2011 Maruha started to sell not only genuine parts, but the excellent OEM products too.

The silicone hose differs from the genuine rubber hose and the initial costs are not that high. However, the unit price has the tendency to become high.
We offer you a set of the silicone hose and Maruhafs radiator.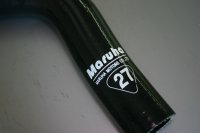 This silicone hosefs price is way cheaper than on the tuning partsf market and compared to the genuine parts its quality and price are very good.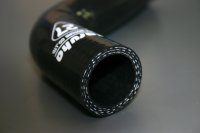 Because of the three-structure layer the outer diameter is big. We can even think about attaching a stainless hose band.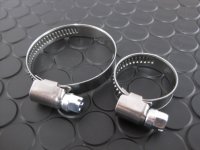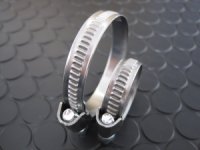 The hose set contains the stainless hose.
In the case of separate order, the price is as follows:
Characteristics of Maruhafs silicone hose
Compared to the genuine hoses it is cheap.
You can choose out of 2 colors, blue and black.
An optimal inner diameter is being conserved.
A stainless hose band is attached for a certain clamp.
The hose band uses a german style lock.
Set parts
A set of Maruha radiator and stainless lower pipe (for NA) is available.
Set parts with radiator
Set parts with stainless lower pipe

[home]
Maruha Motors Co., Ltd.
Ushizuma 2095-6, Aoi-Ward
421- 2106 Shizuoka city, Shizuoka prefecture
Japan
TEL: 0081-54-294-0076
FAX: 0081-54-294-1312
E-mail:
info@maruhamotors.co.jp