Plug for the water temperature sensor adapter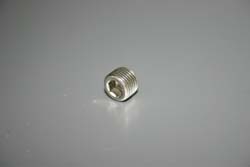 Even though our water temperature sensor adapter has been used and appreciated by many users, we had to consider some more things.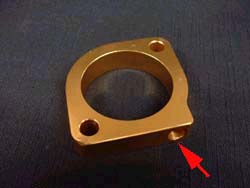 There are many users who want to install the water temperature sensor adapter when exchanging the radiator and the thermostat but they are planning to buy the water temperature meter later.
In other words, the female hole for the sensor adapter's sensor has to be temporarily covered.
However, this plug cap is not included in the kit.
The female hole is 1/8PT.
The pitch of all the sensors of the electric (electronic) meters is the same. So we prepared a stainless plug cap.
In our radiator set parts corner you can also find full kits (NA/RA-1) etc.
[home]
Maruha Motors Co., Ltd.
Ushizuma 2095-6, Aoi-Ward
421- 2106 Shizuoka city, Shizuoka prefecture
Japan
TEL: 0081-54-294-0076
FAX: 0081-54-294-1312
E-mail: info@maruhamotors.co.jp