About us
Welcome to Maruha Motors Co.,Ltd., the place where japanese quality and precision meet.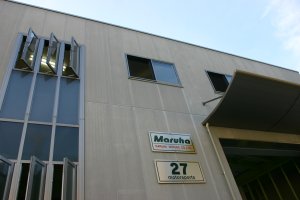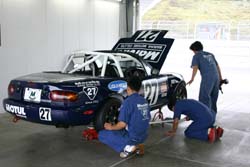 Maruha Motors Co.,Ltd. started as a small auto repair shop in 1955. Since then we have been repairing and maintaining all sorts of vehicles.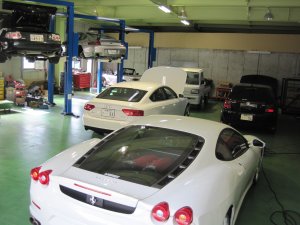 In the last 57 years Maruha Motors managed to expand its business to car racing and tuning.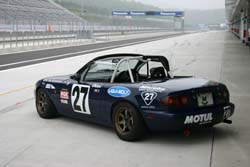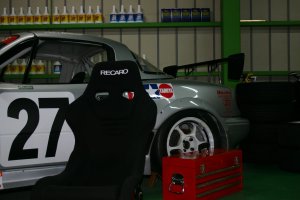 The Mazda Roadster, better known as Miata in America and MX-5 in Europe went on sale within Japan in 1989. Maruha Motors is a pioneer in Miata tuning and many fans have offered their support to us.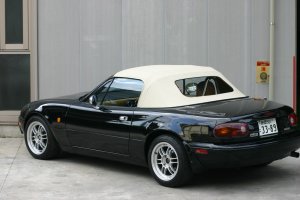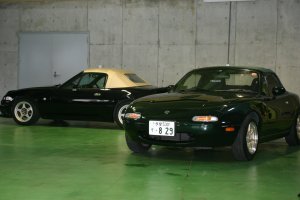 We have confidence in product development including transmissions, differentials, brakes, suspensions and complicated components such as engine parts.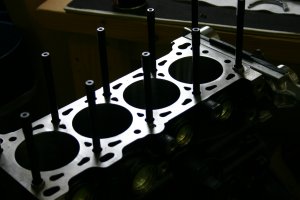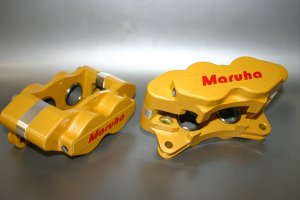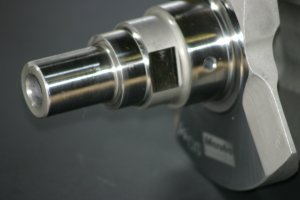 Year by year more racers and tuners select our products. Thanks to our customers, Maruha Motors has the largest market share of Miata tuning in Japan.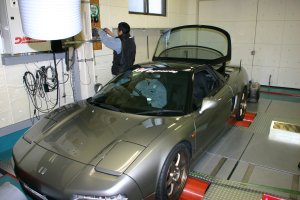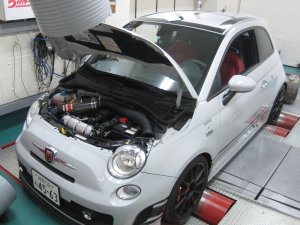 We always seek the best performance, therefore we have been checking engine power with the advanced dyno tester and analyzing our tuning carefully.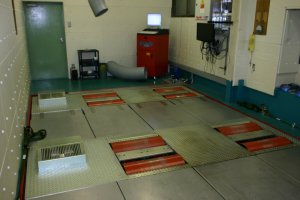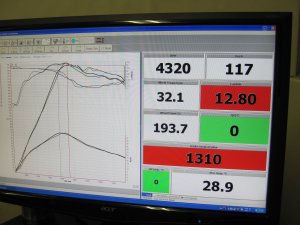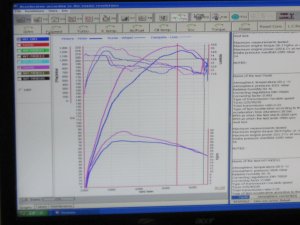 Location
Maruha Motors is located in Shizuoka city, Shizuoka Prefecture, Japan, around 170km south of Tokyo, 210km east of the F1 Suzuka circuit and one hour away from Fuji International Speedway, the famous motorsport race track. Furthermore, it lies near Japan's highest mountain, Mount Fuji. It is a very beautiful place near the ocean with humid subtropical climate and many delicious foods.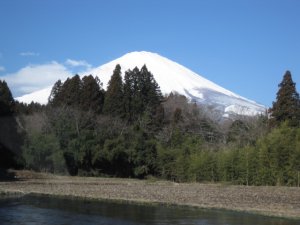 Our partners
Maruha Motors has customers not only all over Japan but overseas too.
We cooperate with big companies like the Italian DimSport and Mahle Motorsports.

Our cooperation with DimSport, an expert in tuning started in 2008.

ECU tuning (by DimSport)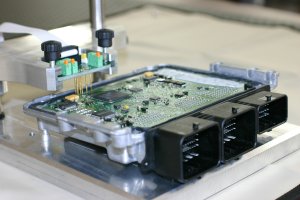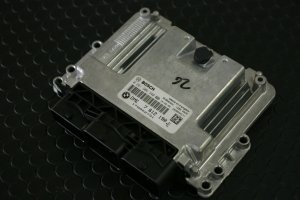 Since 2004 we work together with Mahle, the worldfs leading piston manufacturer.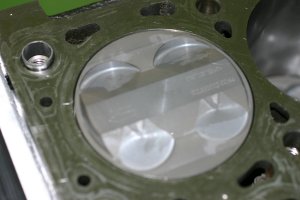 Quality over Quantity
As Maruha Motors is a small company, we manage to keep proper contact with all our customers and take care of their needs. Our priority is our users' satisfaction, thatfs why we take the time to discuss and explain everything to them.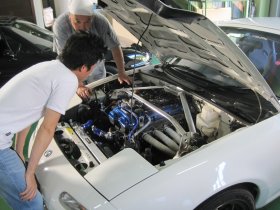 Maruha Motors's professional staff puts all its knowledge, experience and energy into the improvement of the parts for our beloved Miata/MX-5.
All the designs and drawings are made by Maruha Motors.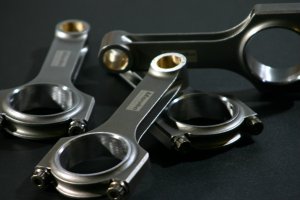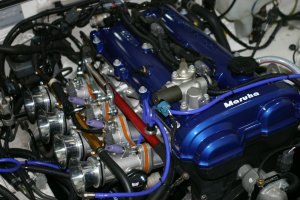 Our experts in software, electronics and mechanics test everything to detail keeping performance, durability and price in mind. We value creativity and original approach.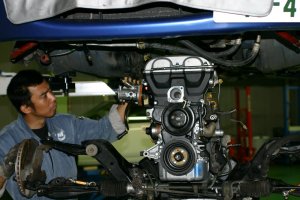 Facilities
Thanks to the cooperation with our business partners our equipment is developing year by year, which allows us to work more precisely, with higher efficiency and better quality.

Alignment tester
Our alignment tester is made by the American company HUNTER, which has the biggest share on the alignment tester market.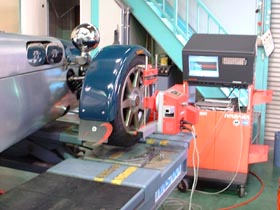 Engine bench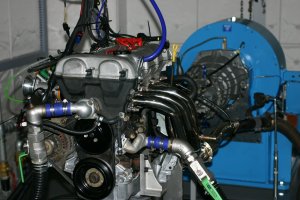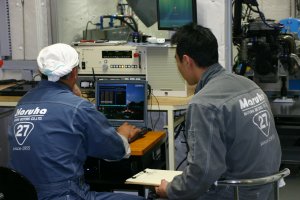 The engine bench allows us engine operation in different operating regimes.

Motorcycle bench
Maruha Motors always takes on all types of challenges. This time we engaged in motorcycle ECU tuning, to which we got help from our Italian partner, DimSport.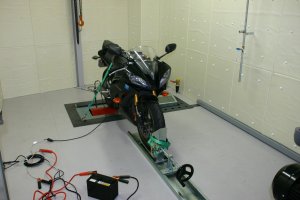 Storehouse
The wide range of Miata/MX-5 original parts is available only at Maruha Motors. However, except our original parts we store the products of other shops and makers too.
Furthermore, we keep on stock Mazda's genuine parts too, which we supply not only to Japanese shops, but to customers overseas too.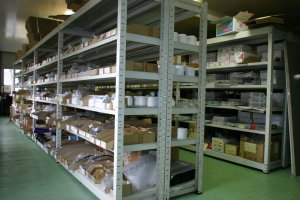 Maruha fashion
Except the car's inside we put a lot of importance in its outside too. At Maruha Motors the customers can get the best hoods, carpets and carpet trims.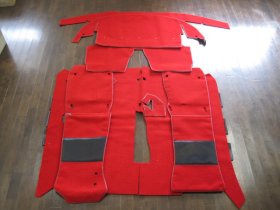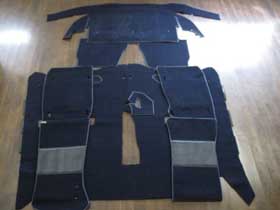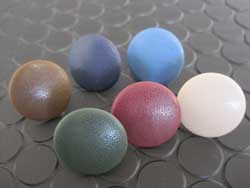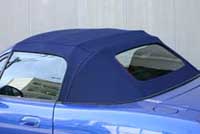 Our new projects include newly designed hoods and T-shirts with Maruha's original design. Don't miss it!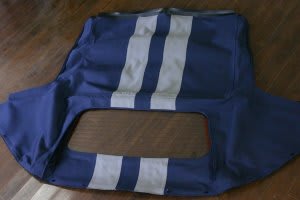 We would like our customers to enjoy all the possibilities that Miata/MX-5 can offer. For this reason day by day we work hard and always think about something new, which could make our beloved car better.
Feel free to contact us if you have any questions. We will be happy to help you.

Maruha Motors Co., Ltd.
Ushizuma 2095-6, Aoi-Ward
421- 2106 Shizuoka city, Shizuoka prefecture
Japan
TEL: 0081-54-294-0076
FAX: 0081-54-294-1312
E-mail: info@maruhamotors.co.jp

[home]