BC Street suspension kit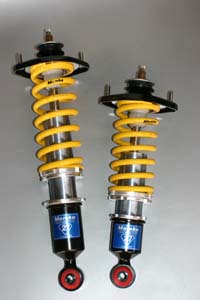 Among the Miata/MX-5 suspension kits on the market there are only a few for streets. The reason for this might be that if one doesn't run on circuits, one doesn't need car height adjustment etc.
In the case of the BC damper the spring's specs are F8kg and R6kg and it can be used as well on streets as on circuits.
The BC Street has been developed while keeping in mind safety and cost performance.
BC Street characteristics:
1. The car's height has been slightly lowered
2. The height adjustment can be carried out using a special tool
3. The whole height can be adjusted, which secures the stroke amount
4. Better grip
5. Damping force wide adjustment range
6. Possibility of O/H
7. Reasonable price
1. The spring's setting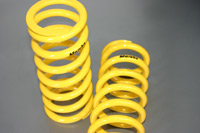 In our thinking, suspension for streets starts with the spring.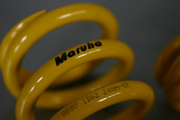 According to this the rate is F 6kg and R 4kg.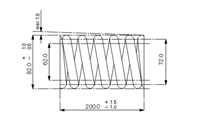 2. Vehicle height adjustment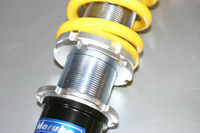 Thanks to the coilover the vehicle's height can be easily adjusted.

We can adjust the vehicle height using the belonging wrench.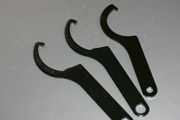 3. Whole height adjustment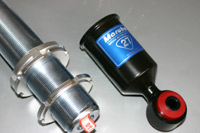 The suspension's lower part ends in the so called bottom bracket.
The height adjustment can be carried out by not only adjusting the spring's lower seat, but by using the bottom bracket too.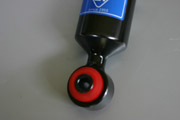 The bottom end uses urethane for better strength and longevity.
4. Upper mount for NB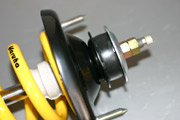 On the bottom of the upper seat we set up a special aluminum upper seat, that allows a better adhesion and stability.
5. 15-stages damping adjustment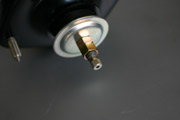 The 15-stages adjustment is Maruha's setting that can respond to many types of needs.
The matching with the flexible spring gives the radial tire better grip and better control for the driver.
6. Main body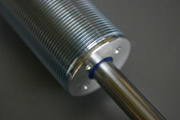 Compared to the former BC damper the case's diameter is a little thinner.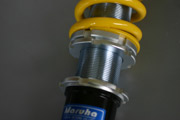 BC street has been designed for highways but its efficiency is good enough for sports too.
The shaft is the same as in the case of BC damper.
7. Completely custom-made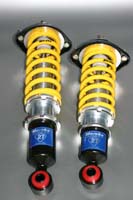 Both the BC damper and BC street are being produced in our factory and are Maruha's special products.
The production takes 2-3 months.

8. After service

Maruha's BC street can be overhauled. This is an important point for those users who care a lot about suspension.

9. Shock absorber – exchange of the main body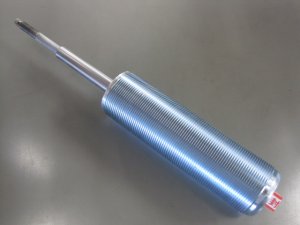 If you exchange the absorber main body, you can be sure of a very good efficiency.
[home]
Maruha Motors Co., Ltd.
Ushizuma 2095-6, Aoi-Ward
421- 2106 Shizuoka city, Shizuoka prefecture
Japan
TEL: 0081-54-294-0076
FAX: 0081-54-294-1312
E-mail: info@maruhamotors.co.jp