HAWK brake for Mazda Miata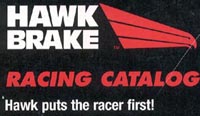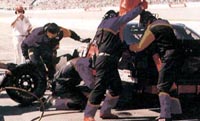 The American company HAWK is one of the best race pad makers (carbon pads).
HAWK's lineup includes Ferro-Carbon, Carbotic, Carbon-Carbon and full metal disc brakes & clutches.
Maruha sells brake pads only for Miata/MX-5. We keep 4 types: Blue Hawk, Black Hawk, HP Plus and HPS.
HPS and HPS plus are meant for streets.
BLACK and BLUE have better performance and are meant for circuits.
[home]
Maruha Motors Co., Ltd.
Ushizuma 2095-6, Aoi-Ward
421- 2106 Shizuoka city, Shizuoka prefecture
Japan
TEL: 0081-54-294-0076
FAX: 0081-54-294-1312
E-mail: info@maruhamotors.co.jp