Roll bar and rubber pad for Mazda Miata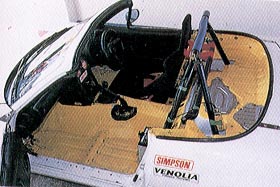 Firstly, we would like to recommend you Maruha's roll bar. It is a very useful and effective item for Miata/MX-5.
Roll bar (steel, 4PT)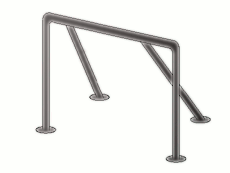 Roll bar (steel, 4PT&mighty bar)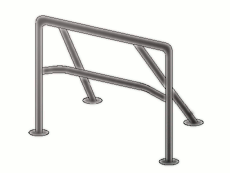 Roll bar (steel, 5PT)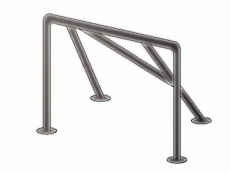 Roll bar (steel, 5PT&mighty bar)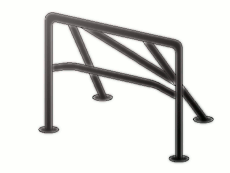 Characteristics:
1. Main arch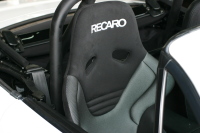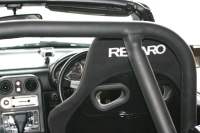 Maruha's roll bar makes the whole layout lean backward.
In the case of the typical side of the seat where the main arch is set to it, the seat's forward and backward sliding and reclining are being limited and when setting up the hard top there might be cases when the side lever lock and the roll bar interfere.
With only a little space the seat's sliding can be secured and even with a hard top there is no interference.
2. Brace bar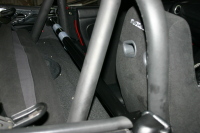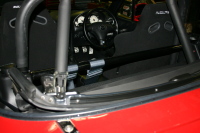 The brace bar can be set up as an option. The brace bar is necessary when binding the seatbelt. We recommend SIMPSON's seatbelt.
Furthermore, the brace bar is not used only for the combination with the main arch but is also fixed to the seatbelt's anchor's genuine bolt.
The genuine brace bar used in NA8 cannot be set up to Maruha's roll bar.
3. The brace bar's anchor (eyebolt)
As an option, the eyebolt can be welded.
The eyebolt is necessary if you want to set up a hook-type belt.
4. Different shape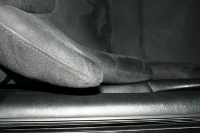 The main arch leans towards the back seat. For this reason the side bar cannot be used.
Furthermore, in some cases it might be difficult to set up the side bar and there might be interference.
This is the reason why we set up only 4PT and 5PT.
In the case of roll bars others than 4PT and 5PT, we offer products by other companies.
5. The quality of the material
The roll bar is made of steel. It is a product with very good durability.
6. Installation
To be able to set up the roll bar a hole has to be made on the floor.
It is very important to carry out the positioning carefully.
7. Compatibility
It is compatible with all types of NA and NB cars.
It can be used for both glass hoods and hard tops.
Roll bar pad
As for the color, we usually recommend black.
On black the dirt cannot be seen easily so it is very convenient.
The roll bar pad is made of rubber and is meant to protect the driver.
[home]
Maruha Motors Co., Ltd.
Ushizuma 2095-6, Aoi-Ward
421- 2106 Shizuoka city, Shizuoka prefecture
Japan
TEL: 0081-54-294-0076
FAX: 0081-54-294-1312
E-mail: info@maruhamotors.co.jp