Under bar / Mazda Miata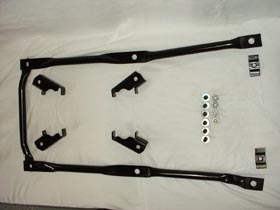 We weld the bracket to the rear member of NA6CE.
In the case of the later models (1 bar) it is possible to set up an additional bracket.
The bar itself uses NA8C genuine parts.
It is made of steel which makes it a very hard and reliable item.
[home]
Maruha Motors Co., Ltd.
Ushizuma 2095-6, Aoi-Ward
421- 2106 Shizuoka city, Shizuoka prefecture
Japan
TEL: 0081-54-294-0076
FAX: 0081-54-294-1312
E-mail: info@maruhamotors.co.jp