BP 2.1L engine / The Tsukuba circuit battle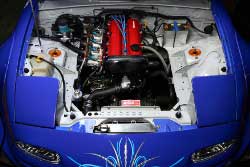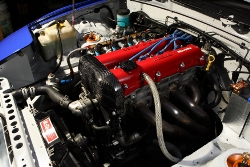 In October 2006 we got the chance to collaborate with the garage called Hundred One. These days there are not too many engine offers from other shops and because even we were interested in the Tsukuba circuit, we accepted Hundred One's offer. Hundred One has a long history in the Tsukuba race and can be called one of the country's specialists. We got to set up a 2.1L engine in their demonstration car and test its efficiency.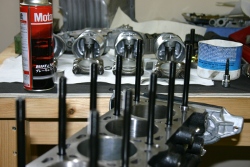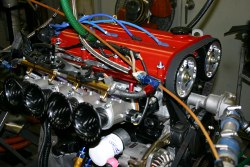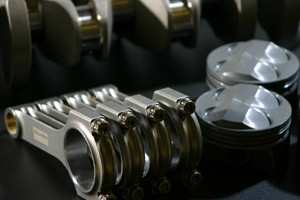 Thanks to our cooperation we got many new experiences and good results.
At the Tsukuba circuit we reached a 1minute flat. The engine's revolution limit was 7600rpm. We managed to produce an engine with increased torque that can be effective on a circuit with lots of corners, like Tsukuba and other mini circuits too.

The video shows the Miata/MX-5 during the Tsukuba race.
Although winning pole position, after a late coming out at the start, it had to give up its position and start from the last line.
However, it could overtake the other Miatas one by one. Of course this was not only thanks to the good engine, but also thanks to the chassis, suspension, tire, driver, setting and other factors.

[home]
Maruha Motors Co., Ltd.
Ushizuma 2095-6, Aoi-Ward
421- 2106 Shizuoka city, Shizuoka prefecture
Japan
TEL: 0081-54-294-0076
FAX: 0081-54-294-1312
E-mail: info@maruhamotors.co.jp